树立品牌,展示形象Establish Brand·Promote Brand Image

2017大连春季房交会
2017 Dalian Spring Real Estate Fair
第五十七届大连房屋交易大会暨海外置业投资展览会
The 57th Dalian Real Estate Fair And Overseas Property Investment Show

承办单位:大连北方国际展览股份有限公司
Organizer: Dalian Northern International Exhibition Co., Ltd.

时间:2017.4.14-17

Date: April 14-17, 2017


地点:中国·大连世界博览广场

Venue: Dalian World Expo Plaza,China



关于展会About the Exhibition

l 无与伦比的承办方优势Unmatched organizer Strengths
大连北方国际展览股份有限公司,简称北展股份,是中国展览业第一家公众公司。证券代码stock code:831023
Dalian Northern International Exhibition Co., Ltd. (NIEC) was
the first public company in the exhibition industry of China.

l 大连房交会首届举办时间为1998年。
Dalian Real Estate Fair was founded in 1998.
迄今展会已成功举办了56届
Dalian Real Estate Fair has been successfully held 56 sessions.

l 其中海外展示区首次展出时间为2008年。
Overseas Pavilion in Dalian Real Estate Fair was established in 2008.

l 展会展出面积Exhibition Area: 20,000 m2
(涵盖国内及海外展示区Including Domestic Property Pavilion & Overseas Property Pavilion)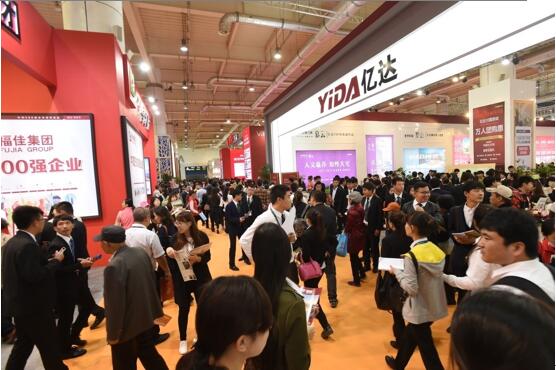 l 观众数量Total Visitors:
2016大连春季房交会 Dalian Spring Real Estate Fair: 226,000
2016大连夏季房交会Dalian Summer Real Estate Fair: 205,000
2016大连秋季房交会Dalian Autumn Real Estate Fair: 210,900

展示类别Exhibit Profile:
国内、海外地产开发商及代理公司
Local & Overseas Developers and agents
移民、留学机构
Immigration & Overseas Education Companies
投资、金融机构
Investment and financial institutions
法律机构
Law firms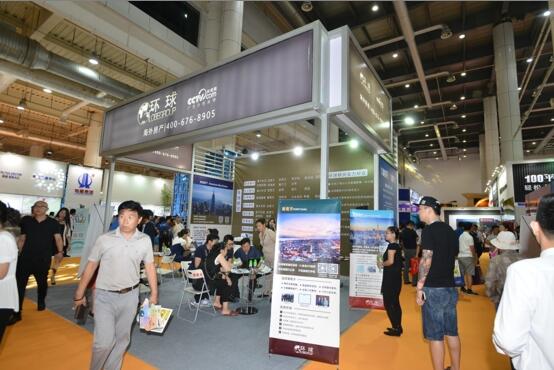 已参展国家Exhibiting countries
America, Australia, China, Canada, Cyprus, Greece, Italy, Indonesia, Japan, Korea, Malta, Malaysia, New Zealand, Portugal, Singapore, Spain, UK.
美国,澳大利亚,中国,加拿大,塞浦路斯,英国,希腊,意大利,印度尼西亚,日本,韩国,马耳他,马来西亚,新西兰,葡萄牙,新加坡,西班牙

展位选择类型Stand Options
Option A:
Standard Booth: RMB 13500/booth
Size:3m×3m
Each booth is equipped with carpeting, boarding, two spot lights, one round table, four chairs, one company fascia, one outlet.
展位类型A:
异形展位:人民币13500元/展位·展期
规格:3m*3m=9平方米
配置:提供三面围板(角展位两面围板),灯箱楣板一块(印有公司名称及logo),圆桌一张,椅子四把,射灯两只,200V/5A 电源插座一个(仅限试听设备用),地毯一块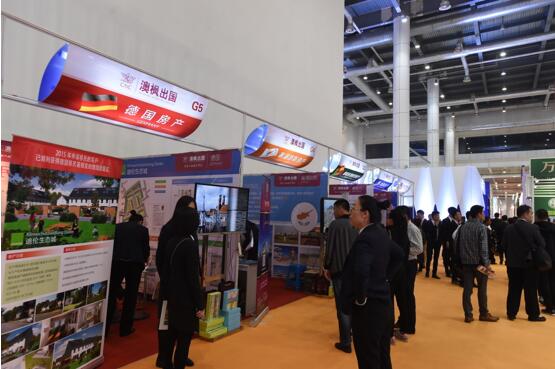 Option B:
Raw Space: RMB 11800/9sqm
Raw space doesn't include other facilities.
Special and eye-catching exhibit installation can promote the image of the exhibiting company and attract visitors better.
展位类型B
光地:11800元/9平。
无任何配置。
光地是搭建特色展台进而提升参展公司形象及吸引观众的最重要因素,效果更佳。

广告战略Advertising Strategy
报纸广告Newspaper,杂志广告Magazine,网络广告website,微博、微信自媒体Weibo ,WeChat, 电视广告TV,电台广告radio,电梯广告Elevator LCD TV ,LED广告LED screen, 户外广告Outdoor ads.,车载广告Taxi ads., DSP 广告,KOL营销,SEO营销。

展会价值Dalian Real Estate Fair Value
l 展会携手90多家权威、主流媒体等进行全方位造势,使参展机构迅速提
升市场知名度。
Expo with more than 90 medias start omnibearing publicity to promote
exhibitors' reputation rapidly.
l 拓展北方市场重要渠道。
The important marketing channel to enlarge the market of the North of China.
l 50位专员组成的数据中心,数据库超百万条观众资源。观众邀请专业化运作。
Data center is composed by 50 professionals and over a million visitors database, which can provide professional visitors invitation.

展会预告 Forecast

2017大连夏季房交会
2017 Dalian Summer Real Estate Fair
第五十八届大连房屋交易大会暨海外置业投资展览会
The 58th Dalian Real Estate Fair And Overseas Property Investment Show
时间:2017.7.14-17 Date: July 14-17, 2017
地点:中国·大连世界博览广场 Venue: Dalian World Expo Plaza,China



2017大连秋季房交会
2017 Dalian Autumn Real Estate Fair
第五十九届大连房屋交易大会暨海外置业投资展览会
The 59th Dalian Real Estate Fair And Overseas Property Investment Show
时间:2017.10.13-16 Date: October 13-16, 2017
地点:中国·大连世界博览广场 Venue: Dalian World Expo Plaza,China
参展联络Contact
大连北方国际展览股份有限公司
Dalian Northern International Exhibition Co., Ltd.
办公地址Office Address:
大连市中山区同兴街25号世贸大厦25层
25F, Dalian World Trade Center. No. 25, Tongxing Street, Zhongshan District, Dalian,China..
展会地址Exhibition Venue:大连市沙河口区星海广场F区10号
Dalian World Expo Plaza, No.10, F Zone of Dalian Star-Sea Square, Shahekou District, Dalian, 116023, China.

Eunice Liu 刘女士
电话Tel :+86-411-82538611
微信WeChat:eunice100
邮件Email:euniceliu100@qq.com
www.dlfjh.com
微信服务平台倾情推出"大连房交会"dlfunshow 欢迎关注